The basis: Focus on innovation
You have Vision and Strategy in place. How to support your Business Growth and Strategy with Innovation?
Ultimately, your future business success is based on innovation.
the task: develop your innovation strategy
To succeed, Innovation is a fundamental component of your Growth Strategy.
Here is what we can do for you.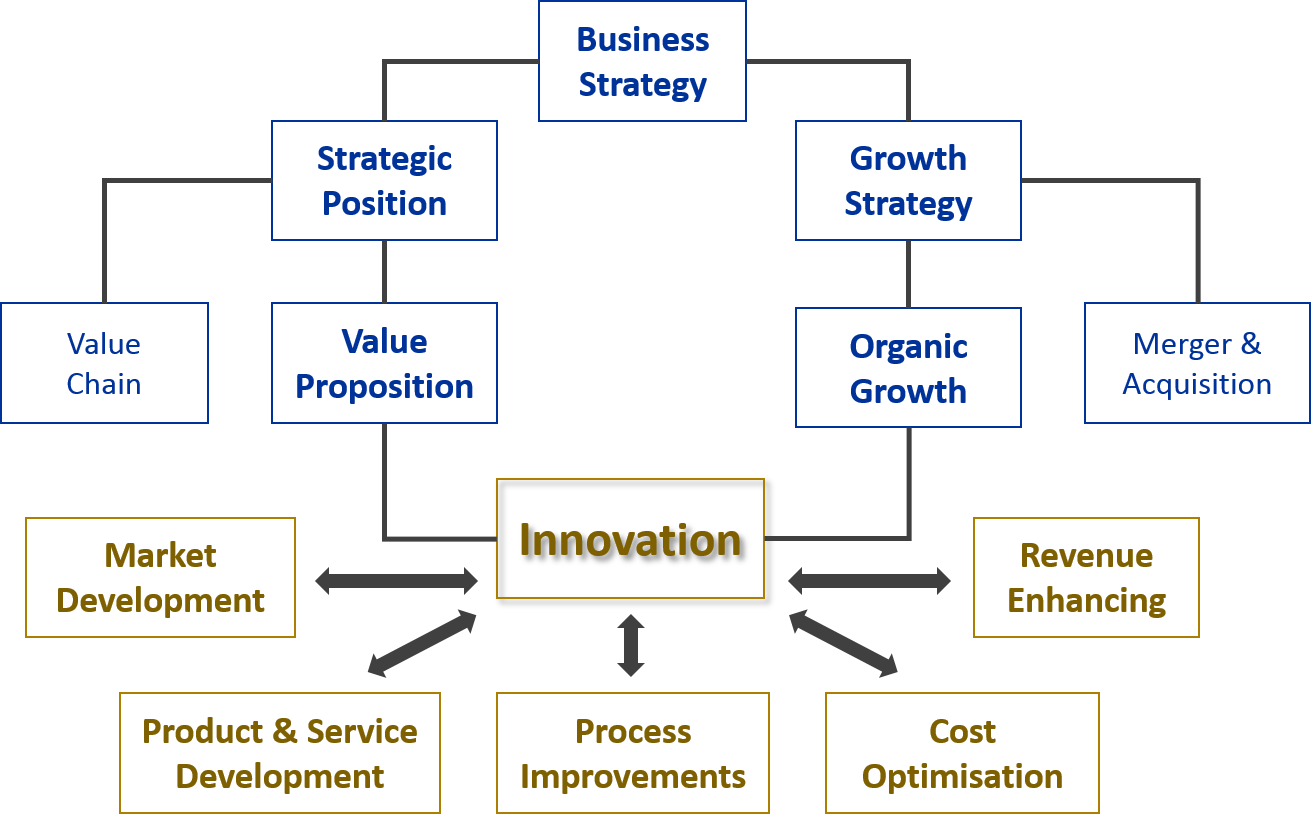 The path2market: Implement your strategies
There a many ways to grow your business and your profit margin. Main focus areas are:
– Markets: Develop new markets – discover new paths2market. 
– Technologies: Identify emerging trends and technologies
– Research & Development: Develop new products/services
– Intellectual Property: Protect and secure your innovations
– Alliances, Mergers and Acquisition: Find innovative partners or acquire innovations
– Excellence: Improve business and operations processes
– Efficiency: Focus on value adding activities and reduce cost
We create the foundations for innnovation and support the implementation of your strategies